WATCH: Bride Marries Total Stranger On TV, Freaks Out At Sight Of Groom
JUST ADDED: 5 Seconds of Summer will be rocking the stage at this year's iHeartRadio Music Festival Village in Las Vegas! The band sat down with Ryan Seacrest to break the news. Click here to buy your tickets now, before they sell out!
"Married At First Sight" is a reality show where people don't meet the person they're going to marry until the wedding itself, sort of like arranged marriages in the Middle East but sort of not.
The show, based on a Danish program of the same name, follows six couples as they make what might be the most idiotic decision of their lives – and it's all caught on tape! Good times.
Four experts are involved in this "extreme social experiment" – a sexologist, a spiritualist, a psychologist and a sociologist.
One of the six singles, a 27-year-old nurse from Harlem called Jamie Otis, was understandably freaked out after meeting her husband for the first time at the altar (Doug Hehner, a 31-year-old commercial sales rep and lifeguard):
"Walking down the aisle, I am so scared. This is the worst feeling! I just happened to be not attracted to the guy. I'm getting married right now to someone I don't know. I'm thinking I just made the worst decision of my life."
Check it out below: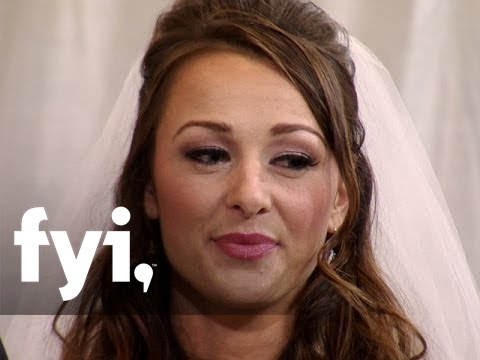 Photo: YouTube